There are a host of new laws and schemes being introduced – or under consideration – that will significantly impact on your driving life.
From renewed calls for a Graduated Driving Licence scheme to the police using double decker buses to spot distracted drivers, we offer a breakdown of some of the new laws, schemes and technologies being used – or considered – to clamp down on bad driving:
Blood Tests To Check Driver Tiredness
Tired driving is a known killer and it's why scientists at the Sleep Research Centre at the University of Surrey are developing a blood test that will identify if you're too knackered to be behind the wheel. The test could then be used by police to check on a driver's wakefulness. Its arrival can't come soon enough as fatigue was a contributing factor in 4% of all road fatalities in 2015 with unofficial figures feared to be far higher because fatigue is traditionally incredibly difficult to identify as a contributing factor.
Motorists to Be Fined For Driving Too Close to Cyclists
A new law is being planned that will see drivers fined £100 and receive three penalty points if they give less than 1.5 metres of space when overtaking or passing a cyclist. The aim is to reduce the number of cycling casualties – around 100 cyclists are killed every year on our roads. The proposed law is already being used by certain police forces in the UK including West Midlands who have pulled over 200 motorists to date with repeat offenders ending up in court.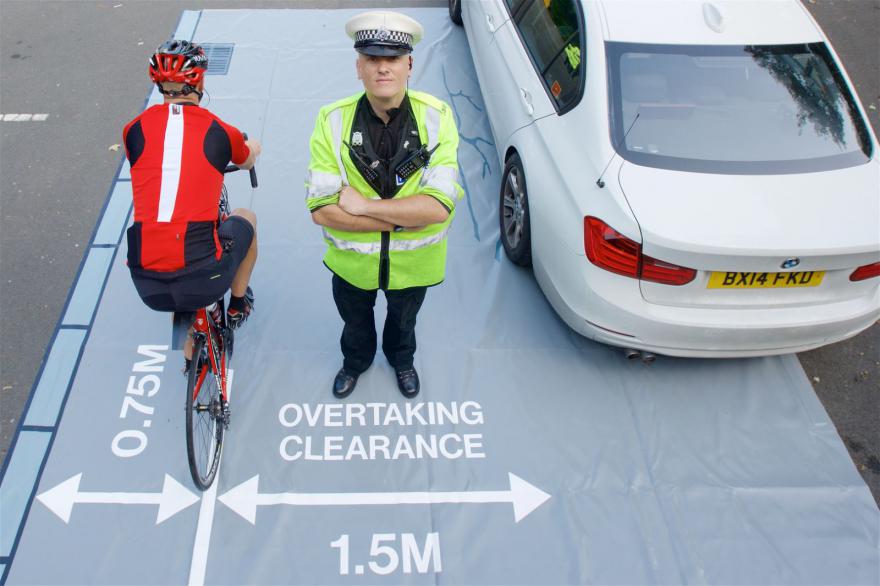 Calls for Graduated Driving Licence
Theory Test Pro has already highlighted Government plans to consider rolling out a Graduated Driving Licence scheme, which could see big restrictions applied to recently qualified drivers including nighttime curfews and a limit on the number of passengers they can carry. The calls for a GDL scheme are growing louder though after an horrific crash in 2017, which saw newly-qualified driver Skye Mitchell losing control of her car. The resulting accident killed her and her passenger Caitlin Huddleston.
Both victims' families – and the coroner who investigated the accident – are now calling for GDLs to be introduced, believing the women lost their lives that night because of Skye's driving inexperience – she had only been qualified for four months. A recent RAC Foundation Report backs up their claims, stating that if GDLs were rolled out, 281 fewer people would be killed or seriously injured on our roads each year.
Double Decker Buses Used to Catch Texting Drivers
The ever-trailblazing West Midlands police are at it again, using a low-tech way to spot mobile-using drivers by hiring double deckers buses and camping out on the top deck to look down into cars. The initial test proved a success with several people caught and issued with £200 fines and six points on their licences. West Midlands says it intends to carry out the operation again in the future so expect other police forces to follow suit.
Roadside Eye Tests for Drivers
As we all know, before taking their practical test, learners must read a licence plate from 20 metres away to prove their eyesight is fit for the road. The problem? As far as mandatory driver eyesight tests go, that's it! The issue of poor vision though was highlighted by the DVLA earlier this year and certain police authorities are now conducting roadside eyesight checks. The importance of such checks has been underlined further by a new survey that reveals one in four drivers admit they probably wouldn't pass the 20-metre test if they were stopped by police.
Having good eyesight is essential for safe driving so it's really important for drivers to have regular eye tests. Eyesight can naturally deteriorate over time so anyone concerned about their eyesight should visit their optician – don't wait for your next check-up."
– Dr Wyn Parry, DVLA's senior doctor


All images © West Midlands Police