Modern cars come with a mass of technology designed to keep you safe on the road – but which  can and can't you use in your driving test?
Car technology is advancing at a rapid pace. Rewind 5-10 years and parking sensors, lane assist and more were all seen as pricey options that had to be specced on a stock car for an additional – and usually substantial – fee.
Fast forward to today and even basic specced cars now come packed with safety technology as standard, designed to make driving easier and safer for you. However, if the car is managing some of the trickier aspects of driving such as aiding you park, can it be used during your test?
Sat nav
As you will likely know, the use of sat navs in the driving test was introduced in 2017. During the independent driving section, the majority of learners will be asked to follow a sat nav's directions for 20 minutes.
But there is a caveat: you can not use your own sat nav whether it's on your phone or a standalone/built-in sat nav. Instead, the driving examiner will bring and set up their own unit for you to use during the test – currently, it's the TomTom Start 52.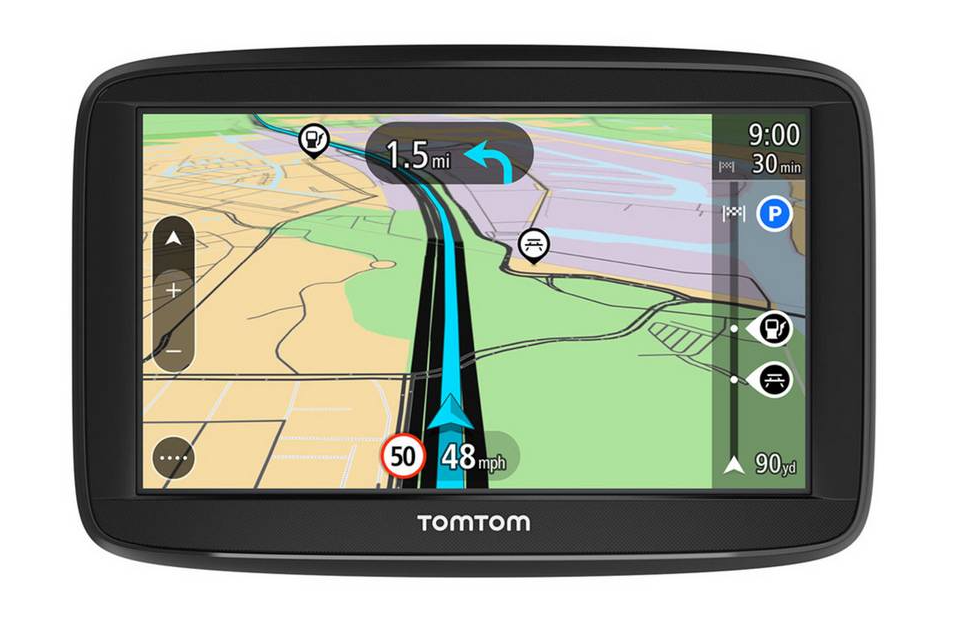 Parking sensors
While reversing into a parking space during the test can be a worry for many learners, the reassuring presence of parking sensors can help take the edge off any nerves.
While it may seem strange to allow them in the test, parking sensors that emit a beeping noise were approved for use by the DVSA at the same time as sat navs – but there is an exception. If your car is fitted with parking cameras, you will not be allowed to use them during the test.
Some argue that having just aural sensors makes the manoeuvre too easy. However, the examiners will still expect you to demonstrate spatial awareness and the ability to position your car and steering wheel correctly, plus maintain a slow, steady speed while manoeuvring.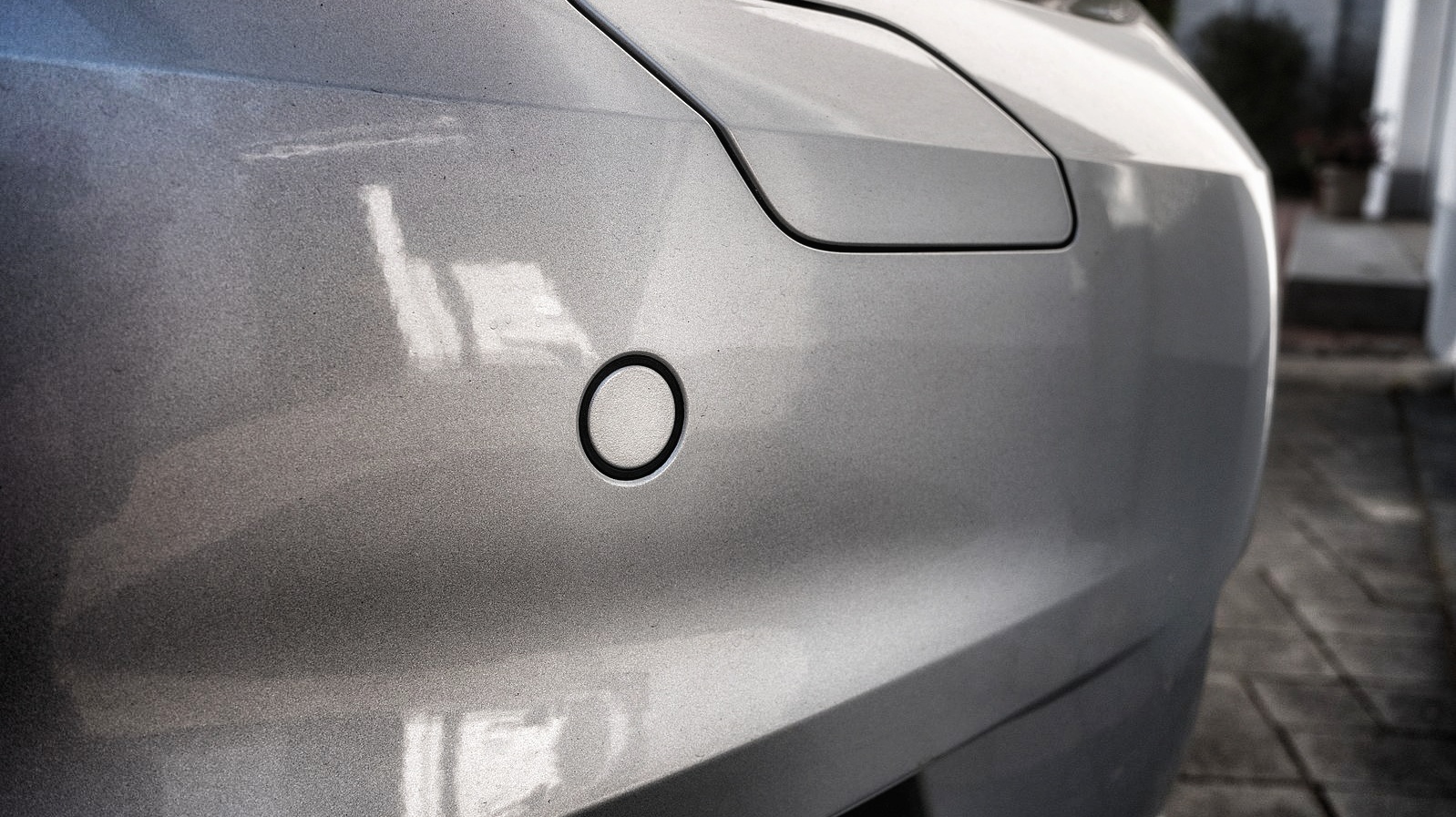 Electronic handbrakes
Before 2010, cars featuring an electronic handbrake were banned from the test but the Driver and Vehicle Standards Agency (DVSA) relaxed its policy as more and more cars came fitted with them as standard.
However, you are still expected to demonstrate that you are able to use an e-handbrake correctly – for instance, when moving off or pulling up.
Hill start technology
Electronic handbrakes can also be used during the hill start section of your test. They help hugely when stopped on an incline, making any hill start extremely easy by removing the need to demonstrate basic handbrake and clutch control entirely.
Instead, the e-handbrake 'holds' the car in position, waiting for you to gently release the clutch while pressing down on the accelerator to move away easily and smoothly; there's no need to find that pesky biting point quickly. As well as making hill starts a cinch, the stench of burnt clutch could soon become a thing of the past too.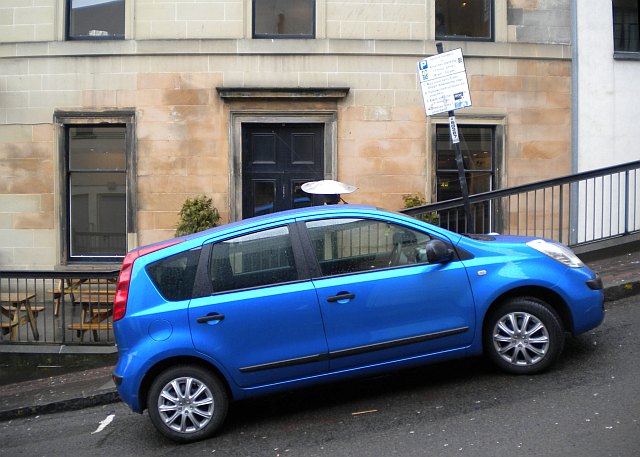 Other technology
There has been much controversy about the myriad of other technologies that are designed to keep the driver safe such as Lane Departure Warning and Blind Spot Monitoring technology.
The problem? First, experts argue that such tech is not teaching drivers how to keep themselves safe; instead they are relying on the car to take a greater role in hazard avoidance. It is argued that this approach is in turn driving down motoring standards.
Second, the DVSA has been accused of not keeping up with modern car technology and its impact on driving. It has also been accused of failing to take into account how technology can give learners who have access to it a useful edge in the driving test compared to those who don't, putting the latter at a disadvantage.
A car for all?
To address this issue, there have been calls for test centres to provide a standard car that all learners must use during their test to ensure balance and fairness. However, this could actually prove to be unfair on all learners as it can be difficult for many of us to drive an unfamiliar car smoothly at first.
It also risks hugely increasing the price of the driving test as the cost of the DVSA buying, maintaining, fuelling and storing a fleet of cars on a rolling basis would be prohibitive.
Our view
While authorities and critics debate what the best approach is, Theory Test Pro believes that the core answer is actually simple. During your test, you must show core competence in all areas with or without using technology – it's what driving examiners are assessing you on.
For example, if a driving examiner sees you are relying on Blind Spot Monitoring technology instead of checking manually over your shoulder before you pull out or change lane, you can expect to be penalised – and rightly so.
Our recommendation then is to turn off safety technology such as Lane Departure Warning, Blind Spot Monitoring and speed limiters (where possible) during your lessons or when out practising. Remember, you are not having lessons to simply prepare yourself for the test – you are being trained to become a safe and confident driver for life.